What can you expect from digitizing business processes?
We assist our clients in reducing operational fix costs and increasing the quality of the existing solution. We achieve this through our highly specialized experts with different skills in the field of digitalization. We are specialized in Appway® and can support your projects.
Solutions:
Your Digital Trans­formation
We transform your business processes into digital BPMN solutions.
Step by Step. We change in mind for easy and fast adaption to your needs.
Consulting:
For your success
We transform your vision into creative solutions - benefit from our team of Appway® experts with many years of experience in different industries with Appway® solutions.
Get more out of your project!
We save your project. Once you have got to know the possibilities of the Appway platform, you want to realize more with it. Appway is not a classic development platform, but a process modeling system. With the right model, you save money for development, increase your time to market and can easily extend existing solutions. We also support your hiring process for new Appway developers.
Benefit from an optimized solution. The coaching provides you with best practice, analyses and suggestions for immediate optimisation. Our Appway expert team with years of experience enables your team to build stable, efficient and extensible solutions.​
More effective through applied knowledge
We offer 2 basics coaching programs
A lot of knowledge is lost, after the trainings already and after a while on the job, if the topics are not popping up. That's where the Weekly Learning Fun comes into play.
We offer every week one hour training about just one single topic. 30 minutes for the topic, and 30 minutes for FAQs. That way the focus stays on the component and the developers can apply the knowledge immediately. Next week, after digesting the information and maybe applied it also to the solution, they have the change to ask open questions in the FAQs part of the weekly learning fun session.
This helps to refresh lost information and add new knowledge on top of existing one. Slowly, so that the team keeps the information and improve week by week. Additional to the basic knowledge, we add also expert knowledge topics, so that this will be real big benefit.
Just like a Scrum Master, we see the Coaching Master as a supportive consulting person, helping your team to improve quality and apply better implementation designs to your solutions.
Imaging an instance independently from the daily development process, with a huge knowledge base about Appway®, that can perform code reviews to improve the quality and apply best practises within the team. The Coaching Master is also helpful, in case you want to improve performance and/or think about new design approaches for new solutions.
This third party thinking is very valuable, because the mind is not caught in the existing solution and environment. So that fresh new ideas combined with the knowledge how Appway® works and performs can lead to great solutions that are easy to maintain and expand.
Development:
Tailor-made solution
Tailor-made solutions that can scale to your requirements on Appway projects.
Your solution, our passion
Benefit from our experienced Appway Development Team. Not only do you save money and time in implementation, but you get a better solution in less time than you could with a new development team. Often experienced Java developers are an obstacle to good quality in Appway, because unlike code editors, in Appway processes are modeled.
We work in small and highly effective team units. This ensures the highest quality and scalability for your solution.
Convinced? Contact us right away
Btw. We also advise before buying the Appway license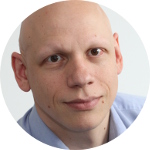 DigitalMove Consultants GmbH, Bösch 23, CH-6331 Hünenberg | info@digitalmove.ch
DigitalMove Consultants GmbH, Bösch 23, CH-6331 Hünenberg | info@digitalmove.ch